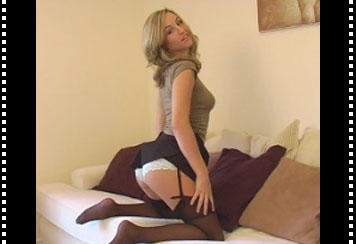 To see more videos of Melanie click here
Hello,
I hope you like this pic from my latest video I am wearing tight green top, black mini skirt and dark stockings. I really like the sexy black mini skirt and the sexy dark stockings I think they look great!!!
To view my videos please join me at www.onlymelanie.com you know you want to.
Luv Mel XxX